Dependable & Professional
The Flatbed trucks are the backbone of our state-of-the-art fleet.
From Air Cushion recovery to vehicle and equipment hauling, we've seen it all.
Light, Medium, or Heavy Duty - we have you covered.
We are proud to partner with AAA Emergency Services

Our Operators are ready for ANYTHING!
Light, Medium, & Heavy Duty Towing and Recovery | 24 Hour Service | Roadside Battery Replacement
Family owned and locally operated, we opened our business July 17, 2007 with just one Flatbed Tow Truck. Running the business with a customer-first attitude and a desire to provide outstanding customer service has helped us grow to the company we are today. We offer a wide range of services including Light, Medium and Heavy Duty Towing and Recovery as well as equipment hauling. Our well-trained operators and state-of-the-art fleet are ready to go in a moment's notice.
We would like to thank you in advance for the opportunity to serve you. Our best advertising is word of mouth, and that starts with you. In your time of need, K&S Towing strives to give you the service you expect and deserve.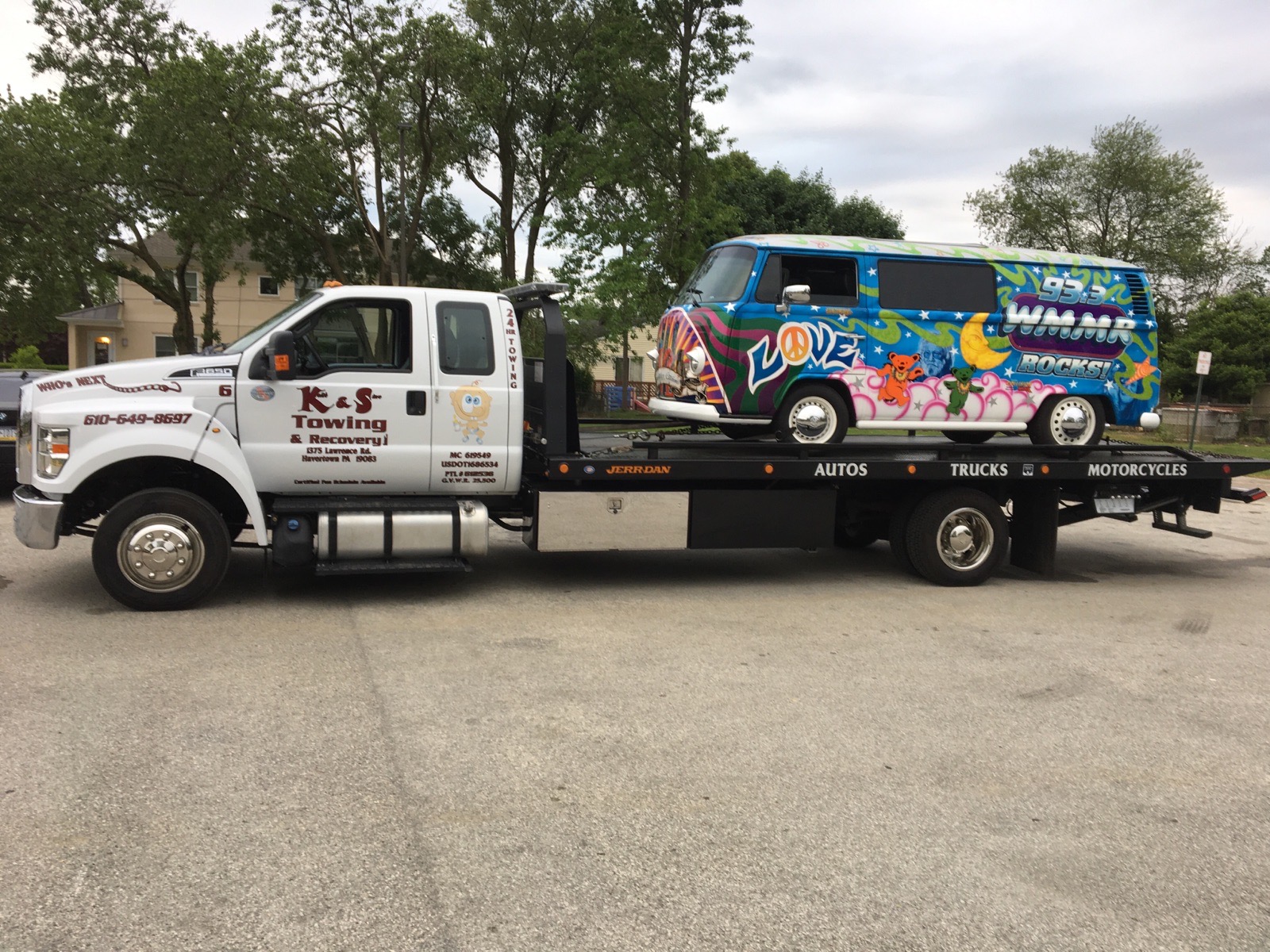 K&S Towing has purchased assets of Plisinski Brothers Towing of Bryn Mawr.
We are proud to serve the loyal clients of Plisinski Brothers with dependable towing and auto repair.